Location: The Watermills Café, Skerries Mills
Time and Date: Thursday 15 September 2022, from 8 pm. Doors: 7.30 pm
Languages: Irish Sign Language Interpretation. Bilingual: Irish / English.
Tickets (on Eventbrite or at the door): €12 (€10 unwaged / low income*)
*Fingal Poetry Festival aims to be as inclusive as possible and to provide access to our events to all. There are many FREE events during the Festival. If you are on a low income or unwaged, please avail of the reduced ticket rate for ticketed events.
Secure your tickets now on Eventbrite (booking fees apply except for free events),
or come early – there will be tickets available on the day.
Online booking ends 24 hours before the event starts.
💥 Go to our full programme here💥
We are opening our 2022 festival with an evening of poetry both live and on video, followed by an aerial dance spectacle.
Presenting an exciting new film poem by Pat Boran, especially commissioned for the Fingal Poetry Festival.
Live readings will be provided by Aifric Mac Aodha, and UK-based poet, Kate Miller.
Music: Keith Burke and Sarah May Rogers
MAKOSH – An aerial dance spectacle with Polina Shapkina and Ruairí O'Shea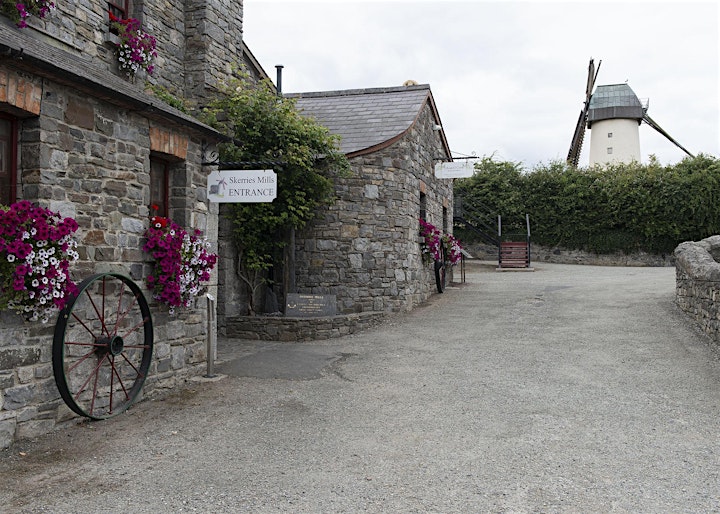 Pat Boran
Pat Boran has published more than a dozen books of poetry and prose, most recently, Then Again (2019) , A Man Is Only as Good: A Pocket Selected Poems (2017) and Waveforms: Bull Island Haiku (2015). Editions of his poetry have been published in many languages.
A former presenter of The Poetry Programme on RTÉ Radio 1, he has received The Patrick Kavanagh Award, and the Lawrence O'Shaughnessy Award in the US, and is a member of Aosdána.
Since the arrival of Covid he has made more than a dozen short poetry films which have been shown at festivals in over 20 countries.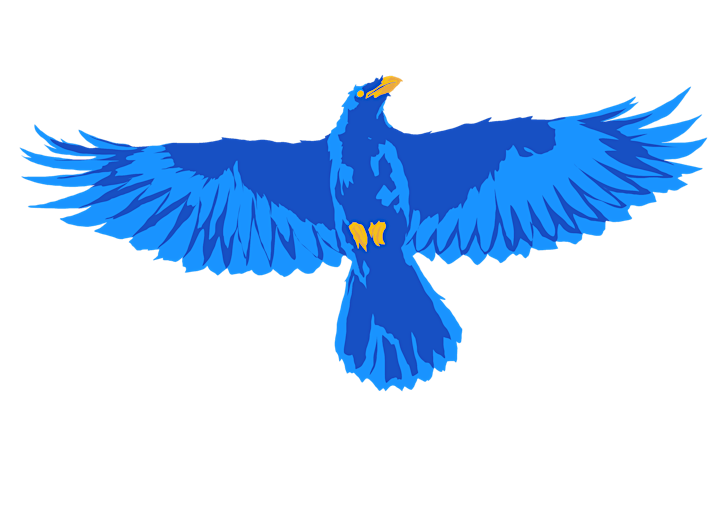 Aifric Mac Aodha
Tá Aifric Mac Aodha ag obair ina heagarthóir Gaeilge le Poetry Ireland Review, The Stinging Fly agus gorse. D'fhoilsigh An Sagart an chéad chnuasach filíochta léi, Gabháil Syrinx, sa bhliain 2010. Foilsíodh dánta dá cuid ar irisí éagsúla, POETRY Young Irish Poets ina measc. Bhronn An Chomhairle Ealaíon mórchuid sparánachtaí uirthi agus ghlac sí páirt i bhféilte ar fud na hEorpa, i Meiriceá, i gCeanada agus san India. Is é Foreign News (The Gallery Press, 2016) an cnuasach is déanaí léi. Tá cónaí uirthi i mBaile Átha Cliath, áit a bhfuil sí ag obair ina heagarthóir cúnta leis an nGúm.
Aifric Mac Aodha is the Irish-language poetry editor of Poetry Ireland Review, gorse and The Stinging Fly. Her first poetry collection, Gabháil Syrinx (The Taking of Syrinx), was published by An Sagart in 2010 and her poetry has been published in various magazines and journals, including POETRY Young Irish Poets. Her work has been translated to many languages, including French, German, Italian, Spanish and Czech. She has been awarded several bursaries by The Arts Council. Her latest collection, Foreign News, with translations by David Wheatley, was published by The Gallery Press in 2017. She lives in Dublin where she now works for the Irish-language publisher, An Gúm.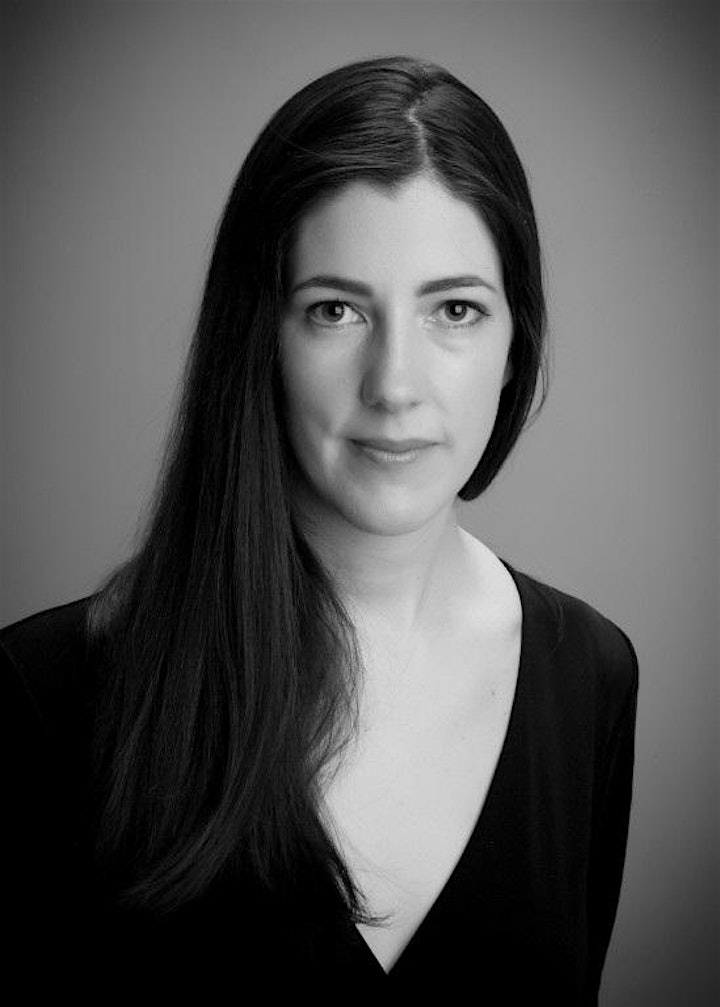 Kate Miller
Kate Miller is an English poet with two books to her name. Her first, The Observances, won the Seamus Heaney Centre Prize for First Collection in 2016. Her second, The Long Beds, also published by Carcanet, came out in 2020. It was during lockdown that she began a virtual collaboration with the film maker and painter, Jack Trewin. Together they have now made four audio-video collages better known as film-poems. The third of these, "As Windmills Did", was commissioned for 2021 Fingal Poetry Festival and has since been selected for two further European film festivals.
An artist by training, Kate has always been interested in site-specific work and the relation of built to natural environments. She lives on the Isle of Oxney in Kent, close to the historic Romney Marsh.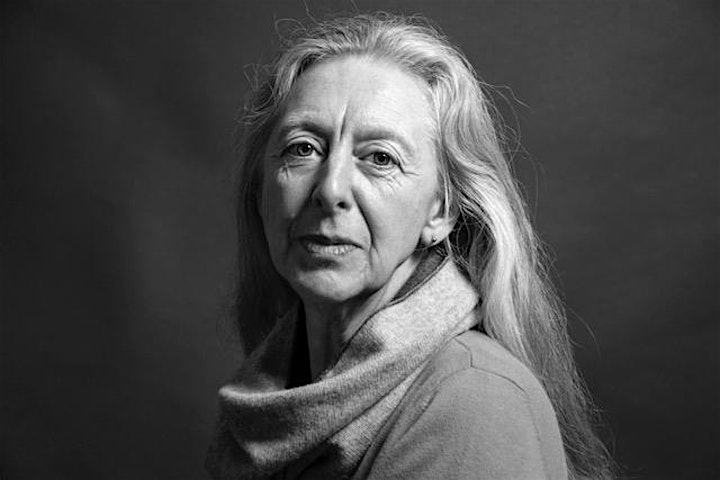 Keith Burke
Keith Burke grew up in Skerries. He writes mainly about anti-heroes, unconventional love stories and redemption in the ordinary. He has proudly sung his songs at concerts in the USA, Germany, Lebanon, Italy, Spain and Egypt. He's currently finishing his third studio album, with the first single "I'll begin this letter" scheduled for release in September 2022.
For more: https://linktr.ee/keithburke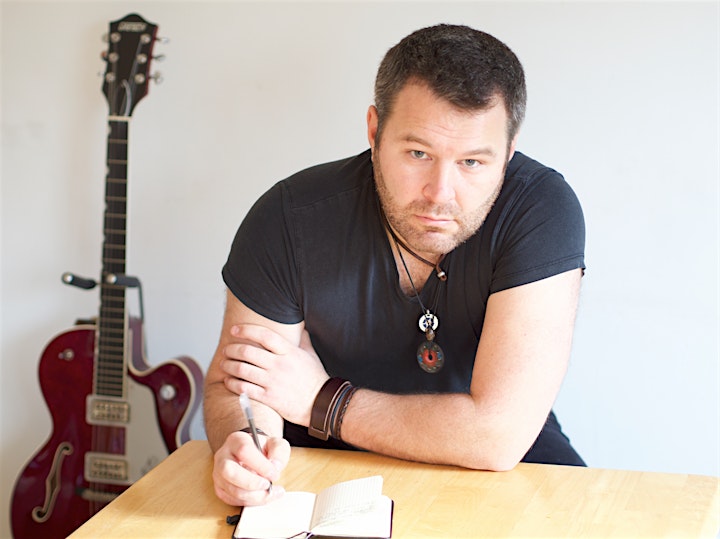 Sarah May Rogers
Sarah May Rogers is a professional musician from Dublin, who performs regularly on the Irish Folk Scene, collaborates on projects for theatre, festivals and events, is an educator and workshop facilitator.
She holds a Bachelor of Music Degree from NUI Maynooth, and a Diploma in Instrumental Teaching from the ABRSM. She was Founder & Managing Director of the award-winning Cadence Music Academy, Co-founder of the Irish Institute of Music and Song, Balbriggan.
A Violin Teacher for over 15 years, she enjoys teaching in a positive way, to bring out the best in students and help them become confident performers.
Sarah is delighted to be part of the Fingal Poetry Festival again this year.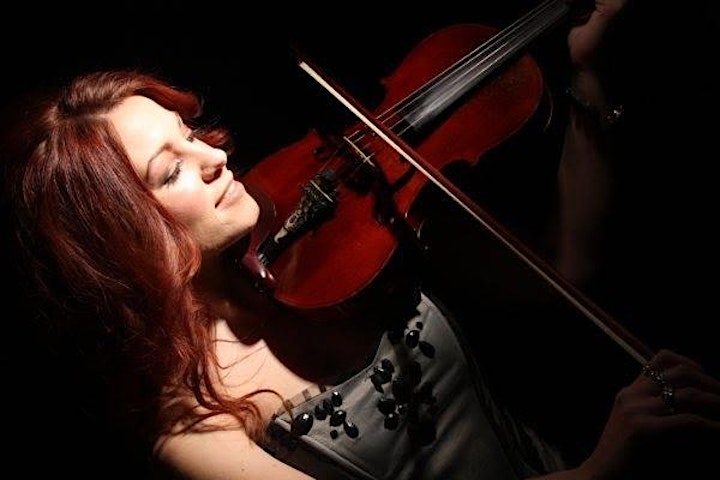 MAKOSH
An aerial dance spectacle with Polina Shapkina and Ruarí O'Shea.
Slavic-Irish Aerial artist Polina Shapkina teams with Irish musician and sound healer Ruarí O'Shea to bring you a surreal blend of Aerial Circus, live music and obscure spoken word. Loosely driven by of Carl Jung's study of the psyche, the pair conduct an exploration of cultural identity, order versus chaos and a connection to the essence of what it means to be human.
Ruairí O'Shea is a multi-instrumentalist musician based in Dublin. His first love is for Irish trad, and folk music from all over. He is an arts participation worker, running musical sessions in care facilities. Also a frequent collaborator with various musiclal projects and other artforms, most notably circus and aerial shows (Erebidae Circus, Polina Shapkina). Ruairí is also a sound designer, composer and producer.
The piece: "Makosh 1" is named after a maternal Slavic deity (Mother Wet Earth/Womb) is funded by Fingal Artists Support Scheme and is a small segment of a larger project that is under development.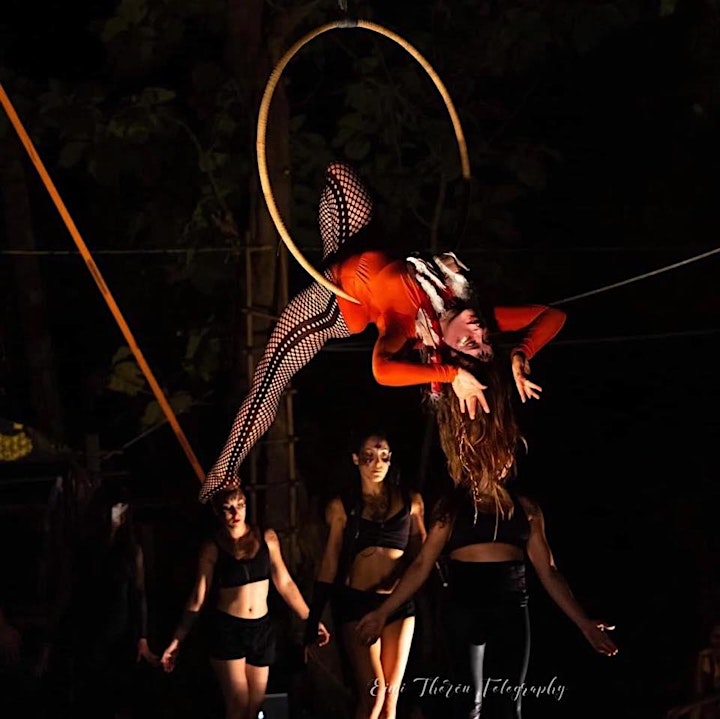 Secure your tickets now on Eventbrite (booking fees apply except for free events),
or come early – there will be tickets available on the day.
Online booking ends 24 hours before the event starts.
💥 Go to our full programme here💥